This magnificent dish is being sold in the name of Sunny Leone and Mia Khalifa, the name will bring water to the mouth
Sunny Leone Shared A photo of a dish named After her and Mia Khalifa | This magnificent dish is being sold in the name of Sunny Leone and Mia Khalifa, the name will bring water to the mouth
New Delhi: Sunny Leone (Sunny Leone) is often in the news. Sometimes with your photos and videos and sometimes with your films. But this time Sunny is making headlines for something in which she has no hand. These days Sunny arc shop is very visible.
Arc in sunny's name
Sunny Leone (Sunny Leone) has millions of fans who are desperate for a glimpse of her. Sunny has won the hearts of the Indian audience in no time. Mia Khalifa's fan following is no less. They also have millions of seekers.  Recently a news item is fast going viral that a Delhi restaurant has named its cream arc dish after Sunny and Mia. The news has now reached Sunny Leone through social media and she shared a picture of it on social media. At the same time, Sunny has given a funny reaction to it.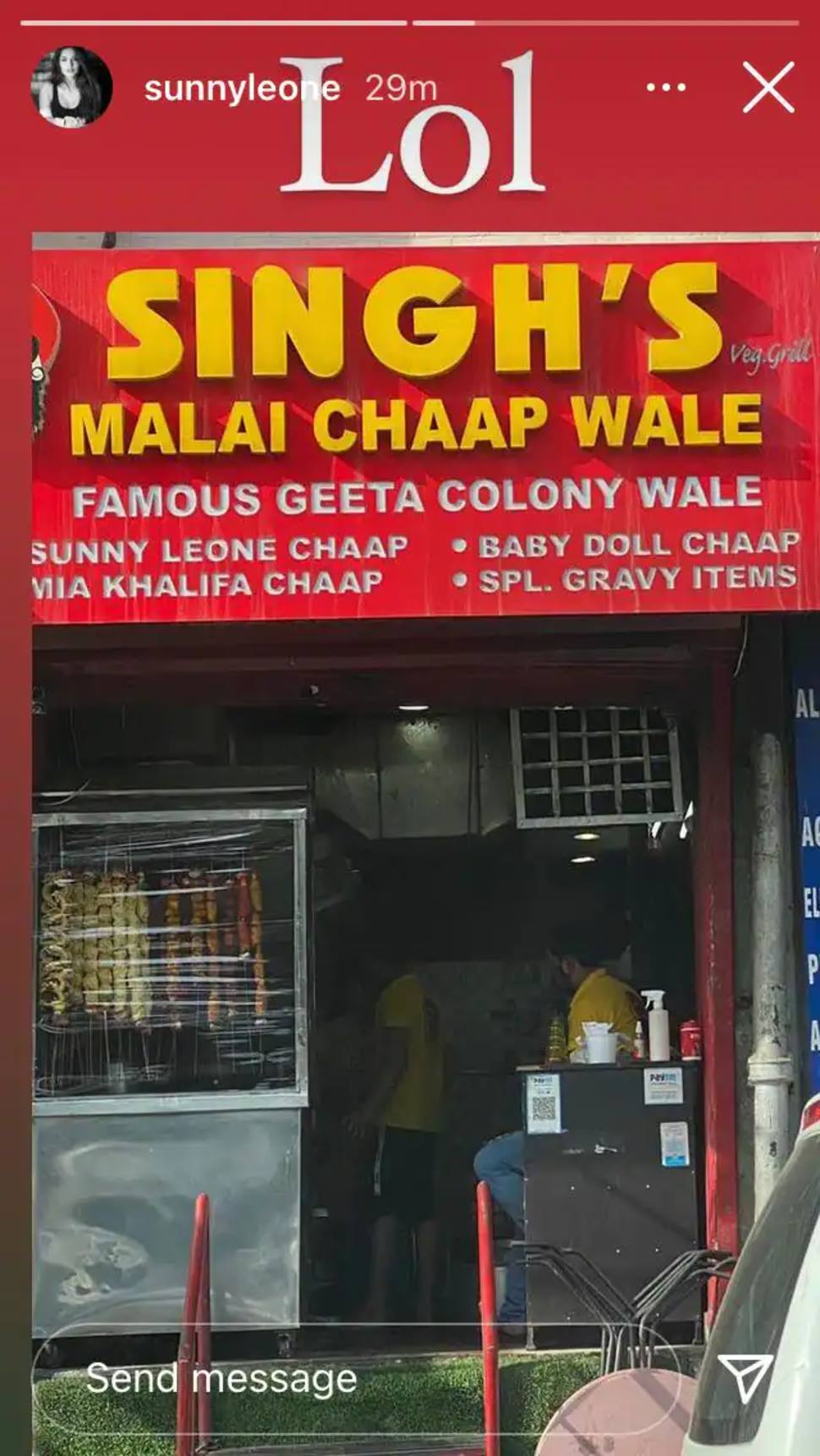 Sunny shares photo
In fact, Sunny (Sunny Leone Instagram) shared a photo on Instagram Story. In which a picture of the board of a Shop in Delhi is visible. If you also read the menu on the board, you may laugh and laugh.  In the picture you can see the names of the dishes which feature Sunny Leone arc, baby doll arc and Mia Khalifa arc. Sunny has also made a funny comment on it. He wrote – 'LOL'
Sunny's Workfront
Speaking of workfront, sunny leone (Sunny Leone) was last seen in the web series 'Bullets'. In which Karisma Tanna was in the lead role with him. Now Sunny Leone (Sunny Leone Movies) will soon be seen in 'Shero'. She will also be seen in another web series 'Anamika' which is being directed by Vikram Bhatt.