Mahindra's electric EKUV100 car will be launched soon in  India  2021
Mahindra's electric EKUV100 car will be launched soon in  India  2021
New Delhi: Due to rising petrol and diesel prices in India, most car companies are now adding electric cars to their portfolios. India's leading automaker Mahindra & Mahindra is all set to launch its new electric car EKUV100. This car has been spotted during recent testing. The car was first introduced by the company at the 2020 Auto Expo. The car seen during testing looks a bit different from the one shown at the expo. The blue color is no longer visible in the car's alloy wheels.
The company has made a number of changes to the car's design. This car looks like the current car KUV100. The company has given 6 inserts like arrow marks in the front grille of this car. The company also used blue elements on the car's headlights and taillights. There are also '+' and '-' symbols on the number plate ha housing horn on the tailgate, which further help to differentiate it.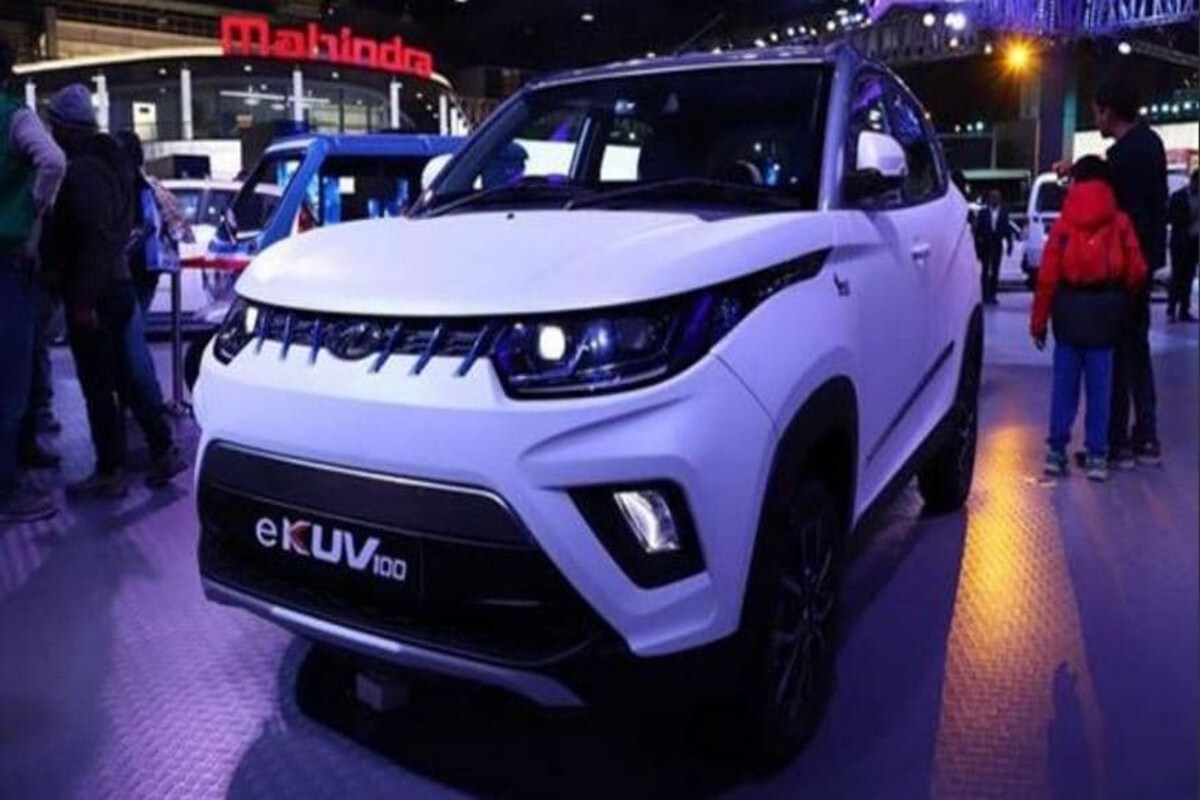 Driving range
Mahindra uses a 15.9kWh battery pack in this electric car, which generates 120Nm of torque and 54.4hp of power. This car battery takes 5.45 hours to fully charge. With the help of fast charging, this car can be charged up to 80% in 55 minutes. The company claims that the car is capable of giving a driving range of up to 150 km on a single charge.
Car price
According to media reports, companies like Maruti Suzuki and Hyundai are also planning to launch their own affordable electric cars to compete with the car. According to experts, after the launch of Mahindra's EKUV100, the price may go up from Rs 9 lakh to Rs 13 lakh.