Bollywood News Sonali Bendre's life and death were in the midst of a war of death, Photo won't be able to stop seeing tears
Bollywood News Sonali Bendre Shares her photo from hospital bed while she was suffering from cancer | Sonali Bendre's life and death were in the midst of a war of death, Photo won't be able to stop seeing tears
New Delhi: Bollywood actress Sonali Bendre is away from Bollywood these days but is very active on social media. She keeps updating on social media about what is happening in her life. An Instagram post of his also surfaced on Sunday night, which surprised everyone. As soon as it came out, his post went viral. Although the picture is old, it is clear that Sonali Bendre has suffered a lot.
Sonali shared two photos
Sonali Bendre shared a picture of her battle with cancer on her Instagram post. Now that he has won the battle, his image is truly disturbing. Sonali Bendre has shared a collage of two pictures. In it, a picture was taken while she was battling cancer and after recovering from a cancer. While she looks beautiful in the post-cancer picture, she looks distraught, sick and helpless in the post-treatment picture.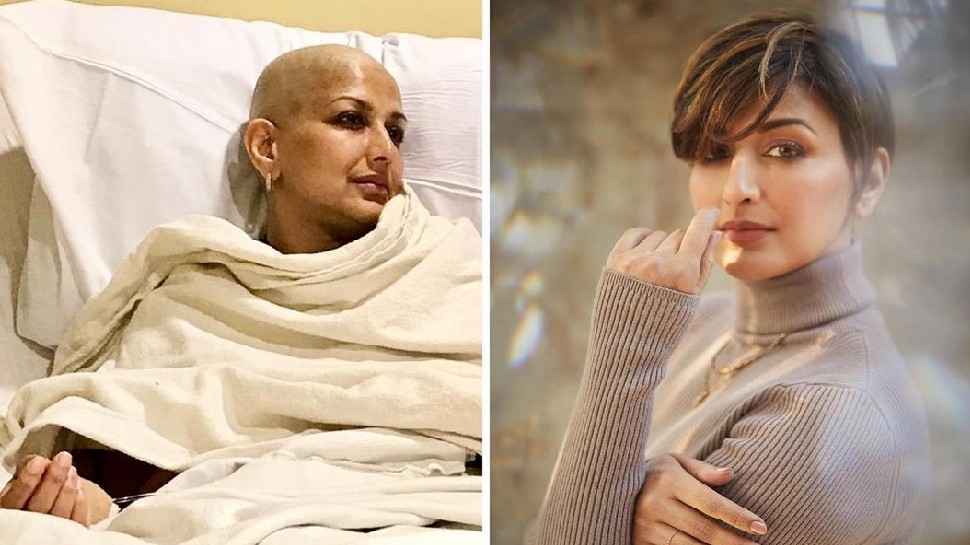 Sonali said this
A picture taken during Sonali Bendre's cancer treatment shows her lying on a hospital bed. Sonali has no hair on her head, she should have her hair cut due to chemotherapy. She looks very weak in this picture. Sharing this picture, Sonali wrote, 'How time passes … Today when I look back, I see strength, I see weakness and most importantly I see that the word C is definite. I don't know what my life will be like. You live the life you choose. Travel is what you decide. So remember #OneDayAtATime and #SwitchOnTheSunshine #CancerSurvivorsDay. '
Inspired fans
Sonali Bendre wrote this post on the occasion of Cancer Survivor Day. He has tried to inspire his fans through this. By making them aware. In her message, Sonali talks about how people can keep themselves hopeful in difficult times of fighting cancer. Her fans are constantly commenting on Sonali's post. Many celebrities have also commented on this post. Twinkle Khanna commented and wrote, 'A big hug.' Sikandar Kher, Neelam Kothari and Bhavna Pandey have also posted heart emojis.