Bollywood difficult times. And the world of cinema unites|
Fewer people will be aware of actor Vineet Kumar Singh's name. Varanasi is from Uttar Pradesh and has been active in Bollywood for twenty years. His number of followers on Twitter may not be staggering, but he pays attention to what he is doing these days. At a time of crisis when hands are falling short, Vineet has taken to social media. Last month, he himself was battling corona, pleading with people from the same forum for essential medicines, etc. People helped them, including an actor Pankaj Tripathi. Needless to say, how Vineet must have felt in that troubled time of suffering and helplessness. But after recovering from the disaster, he did what is most needed today.
If a partner is tired of extending his hand alone, then you will be able to bear the burden together. This song from the film Naya Daur (1957) is remembered in this difficult time. Especially when Vineet Kumar and film actors like him are seen on social media pleading for help for others. Continuing the message of a needy person, he wrote, 'O Delhi Help, my friends…' Asif (medical researcher) needed an injection of someone himself. The CA, which works in Indian Oil, has two young girls, whose lives were built.
In another tweet, he was looking for a ventilator bed for a 55-year-old woman from Satna (Madhya Pradesh), whose oxygen level slipped to 74 per cent (at 15 litres per minute of oxygen). But it would be unfair to the rest to mention only Vineet Kumar here. The list of relief works done by Manish Mundra of Drivisible Films is quite long. Actress Bhumi Pednekar is also not far behind to help the families of corona victims. At the top of their Twitter handle is a format that tells you in what order to write things to help.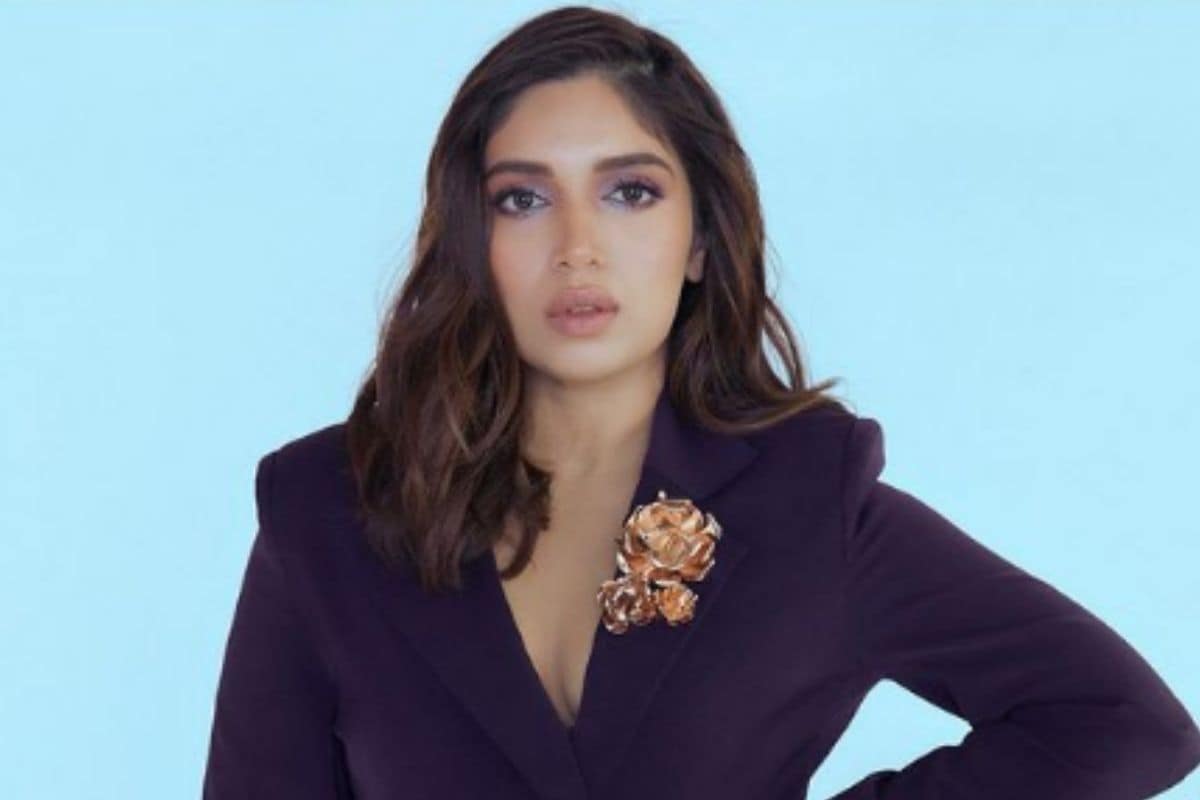 COVID WARRIOR: Bhoomi Pednedkar's initiative. (Photo Credits:bhumipednekar/Instagram)
John Abraham has given his social media handle to an NGO these days to reach out to as many people as possible. Farhan Akhtar seems to be doing the same to himself. There are so many other film actors including Roshan Abbas, Adil Hussain, Varun Grover and influencers like Mallika Dua, Janice Sekera and Kapila Kush who are from the film or media industry and are trying to save people's breath by simply throwing information from their platform. Then it doesn't matter who has so many followers or who has what status. Everyone's only purpose is to take forward the call for help through their social media platform and provide accurate and robust information.
It is true that in the face of the second wave, when all government arrangements fell short or were subjected to mismanagement, a new form of social media power was seen. Unknown people started retweeting each other's tweets or tagging a famous star and sending it forward.
However, many stars were seen helping in other ways rather than taking to social media. For example, Shah Rukh Khan's Mir Foundation has been active in several different ways in awareness and help work towards Covid-19, as well as the BMC for the covid care centre, a four-storey building in his office, in April last year. Amir Khan who has left social media and often helps secretly. He never disclosed the amount while donating the PM Cares Fund or elsewhere before.
Kangana Ranaut who claims to be the richest actress may also have secretly helped people. However, Kangana, who has become vocal on everything, has not said anything publicly about help. Kangana, who is active on social media, does not seem to be making people aware against Corona, while Kareena Kapoor's activism in the matter is effortless.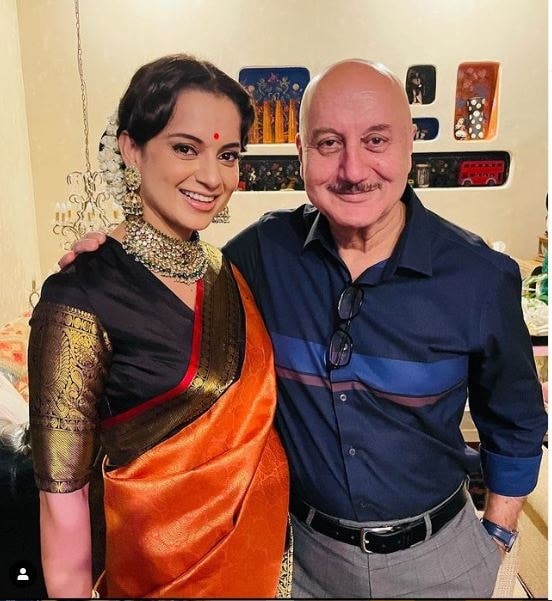 (Photo courtesy: anupampkher/Instagram)
On the other hand, there are so many names including Paresh Rawal, Urmila Matodankar, Sanjay Dutt, Sunny Deol, Babul Supriyo, Mithun Chakraborty who went from Bollywood to politics in the name of serving the people, but when it came to help in the corona, it appeared to be a buzzword among the people. Though Anupam Kher came forward to help, but after a long time. Two weeks ago, when corona was at its peak and the country was struggling for oxygen, injections and medicines, Anupam Kher was listening to people's lies because of his unnecessary messages. It is good that he is now working to help medical equipment across the country through Project Hail India campaign.
Why Big B had to explain
Perhaps it is the need of the hour that if you do something, people should be aware of it. Sometimes people may have to be roasted by not doing so. Otherwise Bachchan Saheb would not have had to write such a long post about donations. Recently, it was reported that Amitabh Bachchan had donated Rs 2 crore for a covid care centre built in Delhi, after which the clouds of question marks hovering over him were completely cleared. In his blog he gives full accounts. He explained ppe kits for frontline workers, debt waiver of farmers, footwear for migrating labourers, provision of food for 4 lakh people for a month, responsibility for education of two children orphaned due to covid (up to 10th) etc. Stating all this, he has used heavy words. Saying that they mention help tasks how much they are passing through. But they had to do all this because they were facing lewd and indecent comments every day, which had now become painful for them.
(photo credit: instagram/@amitabhbachchan)
Machinery is not everything
Manish Mundra, who came from a background in Bihar, has been active in Bollywood for 6-7 years, has put a big push to collect a consignment of oxygen concentraters from abroad. He arranges things in a planned manner and is ready for expert advice. At first glance it seems that there must be a very big machinegir working with them. It may or may not be so, and perhaps sometimes they may be disappointed. But they lack willpower from nowhere. It may also be one of the reasons why he has been able to make meaningful films like Slit Competitor Mayanagari, Ramprasad's Taharvi, Masaan, Newton, Bitter Wind, Aadhar, Saath and Dhanak.
The truth is that if there is willpower, the machinery can be operated efficiently. Priyanka Chopra, abroad, has been constantly pleading for India's help through social media and is working with Give India to step up efforts to help. Priyanka Chopra is campaigning for relief operations with the hashtag Together for India through the Jonas Foundation. And what should actor Sonu Sood do afresh? He recently appealed to the Central and State Governments that we should help the students (schools, colleges or higher education) who have been affected due to financial constraints due to covid. Expressing support for her campaign, Priyanka Chopra writes- It is a wonderful idea in itself and matches sonu's style.
Some yun increased help to hand
While many famous stars are not known, many efforts are in the news. At Salman Khan's request, a list of about 25,000 needy workers will be provided with rs. 1500 by the Federation of Western Indian Cine Employees (FWICE). These include technicians, make-up artists, stuntmen and spotboys, etc. Relief will be provided after examining the list of about 35,000 workers sent by FWICE to Yash Raj Films. 5,000/- per worker as ration, school fees, medical expenses and financial assistance for house rent and one month's ration will also be provided to the four-member family. The banner has also taken an initiative to get free vaccines for the entire film industry's waqars and demanded the government to provide doses of 60,000 vaccines.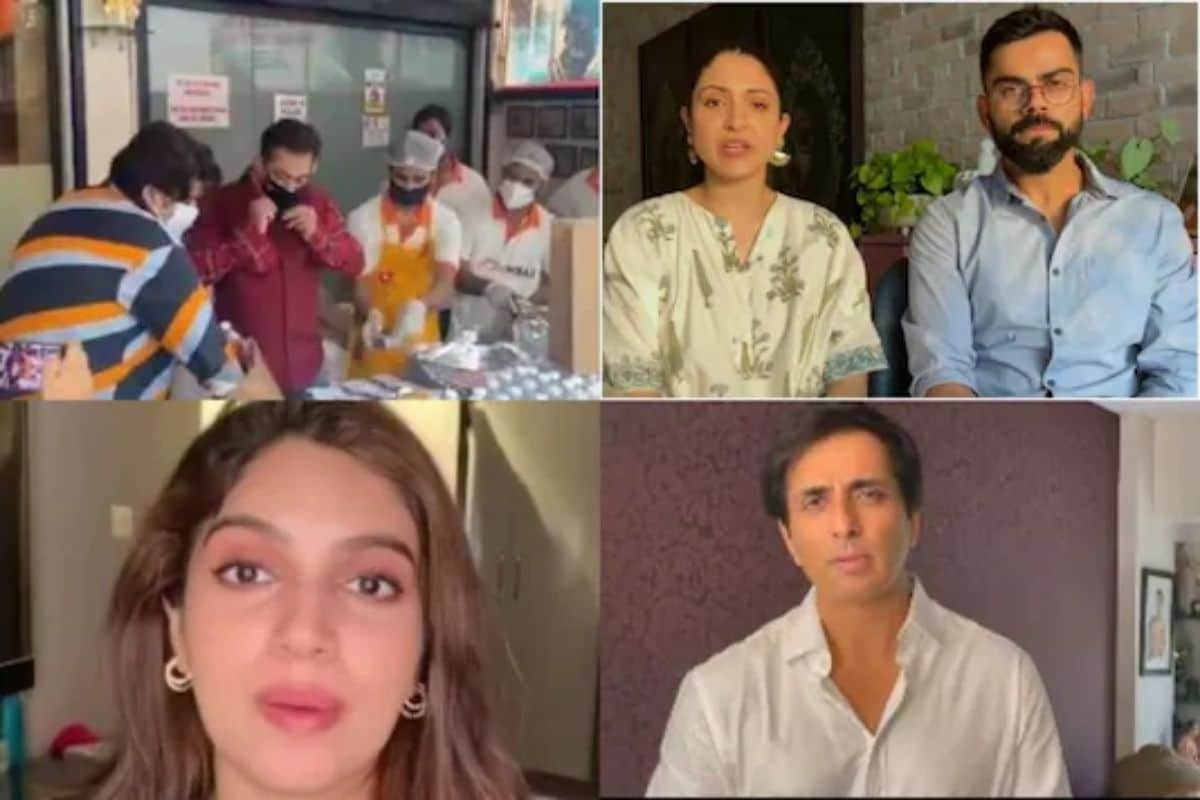 This is indeed a very commendable step, but will it also benefit the members of the Cine and TV Artists Association (Sinta)? This is also an issue. Because separate efforts are being made to raise funds to provide financial relief to cine workers on which no concrete initiatives have come up. In addition, Sinta is constantly demanding that the manufacturer-banner, standard operating procedure (SOP) pay more attention during production and think seriously about the safety of workers. Recently, the organization issued a statement explaining how workers lost their lives due to negligence towards covid at shooting places at different places. The Indian Performing Rights Society (IPRS) has also announced the release of emergency funds in the wake of the corona epidemic, which will help more than 3,000 writers, composers, lyricists, etc.
On the other hand, Karan Johar's religious entertainment, youth (organization) together with awareness on vaccination and mental healthThe campaigns are run then. Akshay Kumar has donated an amount of Rs 1 crore to Gautam Gambhir's institution. His wife Twinkle Khanna has arranged 250 Oxygen Concentraters (OC) for Delhi, Punjab and Mumbai, which are being distributed by Uday Foundation, Khalsa Aid India, Hemkunt Foundation.
Twinkle Khanna is associated with Divine Foundation and Ananda for this campaign. And it might have taken them 10-12 days to gather all this. That is, what can't happen if a resource-rich person with a little mind and hands and feet with willpower. And the work of what he does is also visible on the ground. There is also a need to show and tell at this time so that others are motivated and come forward.
Now take Ajay Devgn, who along with producer Anand Pandit, is working with producer Anand Pandit to set up coweed care centres (a total of 75 bedds) at three different locations in Mumbai. Recently, Virat Kohli and Anushka Sharma announced an assistance of Rs 2 crore, also set a target of raising Rs 7 crore through CATO (a fund raising platform). However, within 24 hours, more than 30 million rupees were raised, and in less than a week, the pair has raised more than their target.
(Photo courtesy- @ajaydevgn/Instagram)
Amidst many big efforts, some small efforts are also being made. Actor Harshvardhan Rane sold his motorbike and arranged three oxygen concentraters and sent them to a hospital in Hyderabad. Actress Urvashi Rautela has given oxygen concentraters in Uttarakhand through her foundation. Varun Dhawan is supporting Mission Oxygen and in association with Tata Trust is providing food to homeless people and people rendered unemployed due to covid. Sara Ali Khan has donated assistance to Sonu Sood's foundation for oxygen cylinders. Raveena Tandon, along with Rudra Foundation, has also sent 100 oxygen cylinders to Delhi and has a target of 400 cylinders. Huma Qureshi is raising funds for arranging oxygen-equipped beds in Delhi. Lara Dutta is also raising assistance under I Breathe for India. From this campaign including Amitabh Bachchan, Anupam Kher, Anil Kapoor, Kriti Sanon, Karan Johar, Rana Daggubati, Shekhar Kapur,
(Note: These are the author's new and well-being.)