2022 Kawasaki Ninja 650 Launched in India, Will Get New Pearl Robotic White Paint Option
2022 Kawasaki Ninja 650 Launched in India, Will Get New Pearl Robotic White Paint Option
2022 Kawasaki Ninja 650: Giving a new look at the design and appearance of the Kawasaki Ninja 650, the Japanese manufacturer has introduced a new color option for the bike in the 2022 update. In addition to the popular Lime Green color, the 2022 Kawasaki Ninja will now be available in Pearl Robotic White in India. The newly introduced paint scheme is a combination of white and matte black with green highlights.
The bike's tank, fairings and headlamps are made mainly of black, green and white accents. The tires also have green pinstripping. The paint scheme gives the bike a fresh and interesting look, which will definitely be a turning point on the road. Kawasaki expects a positive response from buyers in the Indian market.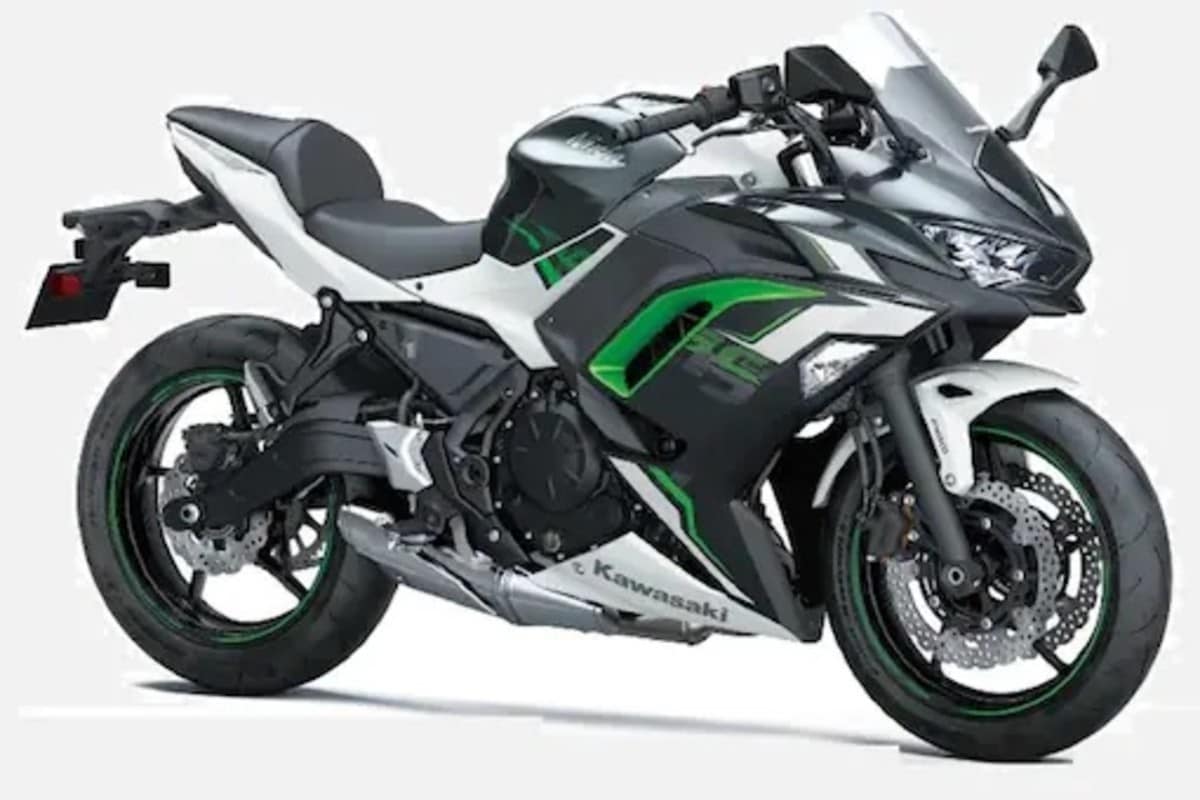 How much has changed with the new Ninja 650 – Apart from the new paint scheme, the company has not introduced any other changes in the 2022 Ninja 650. The bike comes with a 649cc twin-cylinder 8-valve engine with the same DOHC setup as before. This engine is mated to a 6-speed gearbox. The Ninja 650's engine can produce a maximum power of 68 PS at 8000 rpm and a peak torque of 64 Nm at 6700 rpm. The Ninja 650 features twin telescopic forks at the front and mono-shock observers at the rear. The braking system on the Kawasaki Ninja 650 includes a twin 300mm front and 220mm rear rotor with ABS.
Features of the Ninja 650 – As a feature, the Kawasaki Ninja 650 gets a fully digital TFT instrument cluster that gives the rider complete information about the bike. The bike also comes with Bluetooth connectivity, which riders can connect to their smartphones using the Ridology app.
However, in its latest update, experts are expected to add more technical and electronic features, as the company has also recently increased the price of bikes. The Ninja 650 competes with the Honda CBR 650 and CF Moto GT650 in the Indian market.