New Delhi. A day earlier, when the 15-member Team India was announced for the T20 World Cup 2021, the name of leg-spinner Yuzvendra Chahal was not included in it. Everyone was surprised about this. Because Chahal is the highest wicket-taker for India in T20 Internationals. In his place, Mumbai Indians bowler Rahul Chahar was selected in the team of T20 World Cup 2021. After all, what is such a quality in Chahar that the selectors bet on him instead of an experienced bowler like Chahal. After the announcement of the Indian team, Chief Selector Chetan Sharma gave the reason for this.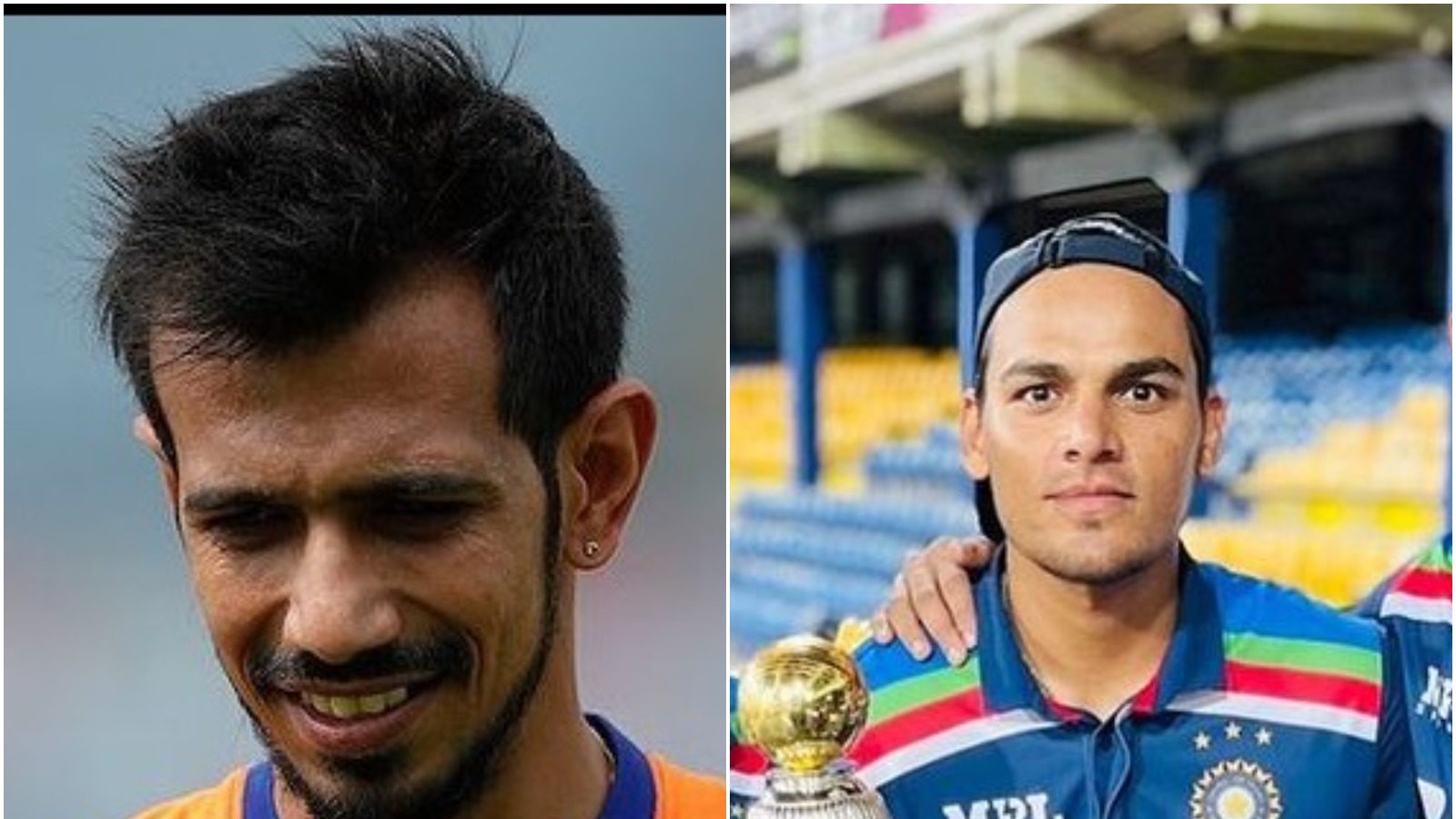 Sharma said the selectors considered Rahul Chahar a better option as the team's main leg-spinner. He said that we needed a leg-spinner who could throw the ball at high speed. Recently we saw Chahar bowling with good pace. Our thinking was that we need a spinner who can get good grip from the pitch with a fast pace. We thought a lot on the names of Chahal and Rahul and finally there was a consensus among all about Rahul.
Chahal and Chahar got a chance to play on Sri Lanka tour
Both Rahul Chahar and Yuzvendra Chahal went on a tour of Sri Lanka last month. On this tour, 3 ODIs and as many T20 series were played between the two countries. Chahal had appeared in 2 out of 3 matches of the ODI series. In this, he took 5 wickets while bowling well.
Chahal also took 1 wicket in the first T20. But, after this, due to being Corona positive, he could not get into the remaining 2 matches. On the other hand, Chahar got a chance to play 2 T20s and 1 ODI on this tour. He took 4 wickets in 2 T20, while in the only ODI he took 3 wickets. It was also his debut ODI.
Chahal's performance faded in 2 years
If we talk about experience, then Chahal's upper hand will remain heavy on Chahar. But in the last few years, Chahal's performance in T20 has not been good. For this reason, he did not get a chance in the team of T20 World Cup. Chahal made his T20 debut in June 2016. His performance was excellent for the next 3 years. He took 46 wickets in 31 matches at an average of 21.13. During this he also took 5 wickets once. However, in the last 2 years, his bowling did not show the old edge. The proof of this is his statistics.
Chahal has taken only 17 wickets in 18 T20Is since September 2019. He averaged 36.58 during this period, which is much lower than his career average of 25.30. This was the reason why the selectors kept him out of the T20 World Cup team despite having experience.
Chahar's strike rate better than Chahal in T20
Talking about 31-year-old Chahal's overall T20 career, he has taken 227 wickets in 207 matches at an average of 24.67. His strike rate was 19.40. That is, he has taken a wicket in T20 on every 19th ball. On the other hand, Rahul Chahar has taken 82 wickets in 66 T20Is. His average is 21.36, which is better than Chahal. At the same time, Chahar is also ahead in terms of strike rate. He has taken a wicket in every 17th ball in T20.
.