Virat Kohli to field these 11 players against Pakistan- T20 World Cup 11 players against Pakistan Virat Kohli can field these 2021
New Delhi. Team India has been announced for the T20 World Cup (T20 World Cup 2021). Ravichandran Ashwin (R Ashwin) has returned to the Indian team after 4 years. Mahendra Singh Dhoni (MS Dhoni) has been made the mentor of the team. The T20 World Cup will be held in UAE-Oman from October 17. The Indian cricket team will play its first match against Pakistan (India vs Pakistan) on October 24. Six specialist batsmen, three all-rounders and three spinners and fast bowlers have been selected in the 15-member Indian squad. Shreyas Iyer, Deepak Chahar and Shardul Thakur have been placed in the reserve players.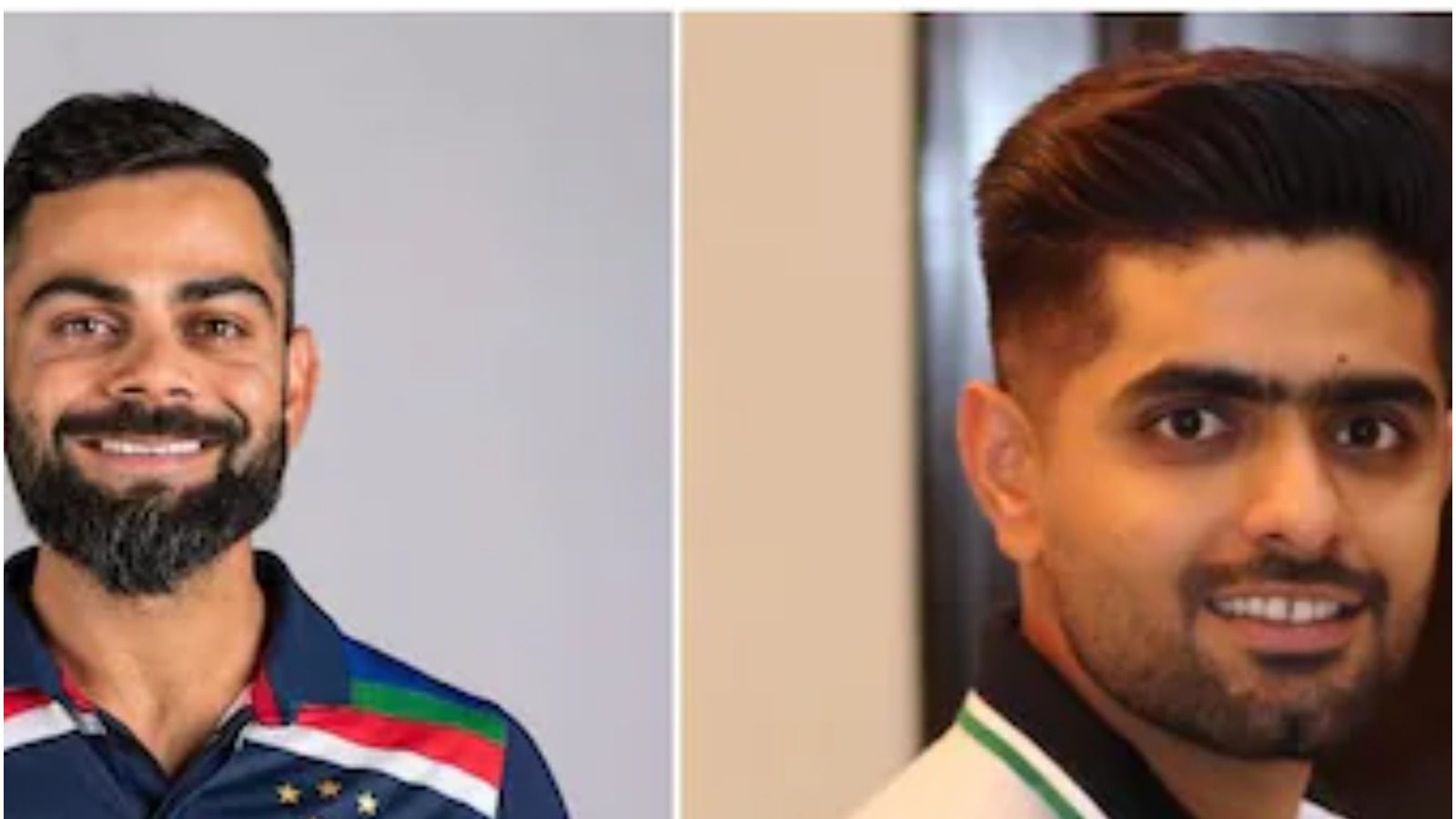 India dominate ICC tournament
The last T20 match between India and Pakistan (India vs Pakistan) was played in the 2016 World Cup. India won the match by 6 wickets in Kolkata. Both teams have faced each other 5 times in the T20 World Cup. The Indian team has won every time. India and Pakistan have played 8 T20matches so far in which India have won 7 matches. Pakistan have beaten India only once. Pakistan's last and only win was at the Bengaluru ground in December 2012 where they defeated Team India by 5 wickets. India and Pakistan have won 14 times in the ODI World Cup, Champions Trophy and T20 World Cup.
The Indian team, led by Virat Kohli, will look to maintain the previous record by winning the first T20 match against Pakistan. Ahead of the World Cup, Indian players will participate in the remaining IPL matches in the UAE. Players in superb form will be included in the first match against Pakistan.However, some players are set to play against Pakistan. Rohit Sharma is set to open. Apart from him, Ishan Kishan and KL Rahul are in the opener squad.
Rahul is a reliable batsman while Kishan on the other hand likes to play aggressive shots. Both players scored more than 500 in the IPL in uae last year. However, Kishan did not look in his colours in IPL 2021 while Rahul scored 331 runs in 7 matches thanks to four half-centuries. Rahul is also performing brilliantly on the Tour of England.
Virat, Suryakumar Yadav and Rishabh Pant are set to replace in the middle order. All-rounders Ravindra Jadeja and Hardik Pandya will play. The fast bowling will be commanded by Bhuvneshwar Kumar and Jasprit Bumrah. So that's where Ashwin and Varun Chakraborty can play as spinners. Ashwin took 13 wickets while Varun took 17 wickets in uae in IPL 2020.
Likely Indian team against Pakistan: Rohit Sharma, KL Rahul/Ishan Kishan, Virat Kohli (captain), Suryakumar Yadav, Rishabh Pant, Hardik Pandya, Ravindra Jadeja, Varun Chakraborty, Ravichandran Ashwin, Bhuvneshwar Kumar and Jasprit Bumrah.