IPL 2021,IPL 2021 14 Days to Go,IPL 2021 LIVE,ipl 2021 schedule,IPL 2021 teams,, ipl 2022 schedule, ipl 2022 auction date, ipl teams 2022, ipl 2022 wiki, ipl 2021 new team name list, ipl 2 new team name, ipl new team, lucknow ipl team
New Delhi. Former India captain Sourav Ganguly (Sourav Ganguly) has shared a big good news with his fans. Ganguly tweeted from his official Twitter handle that he gifted fans about his biopic (Sourav Ganguly Biopic). The BCCI president tweeted that Love Films (Luv Films) is producing his biopic. Though Ganguly has confirmed his biopic in an interview before, this time in a tweet he has completely sealed the news. He announced his biopic and said that his story will soon be brought to life on the big screen.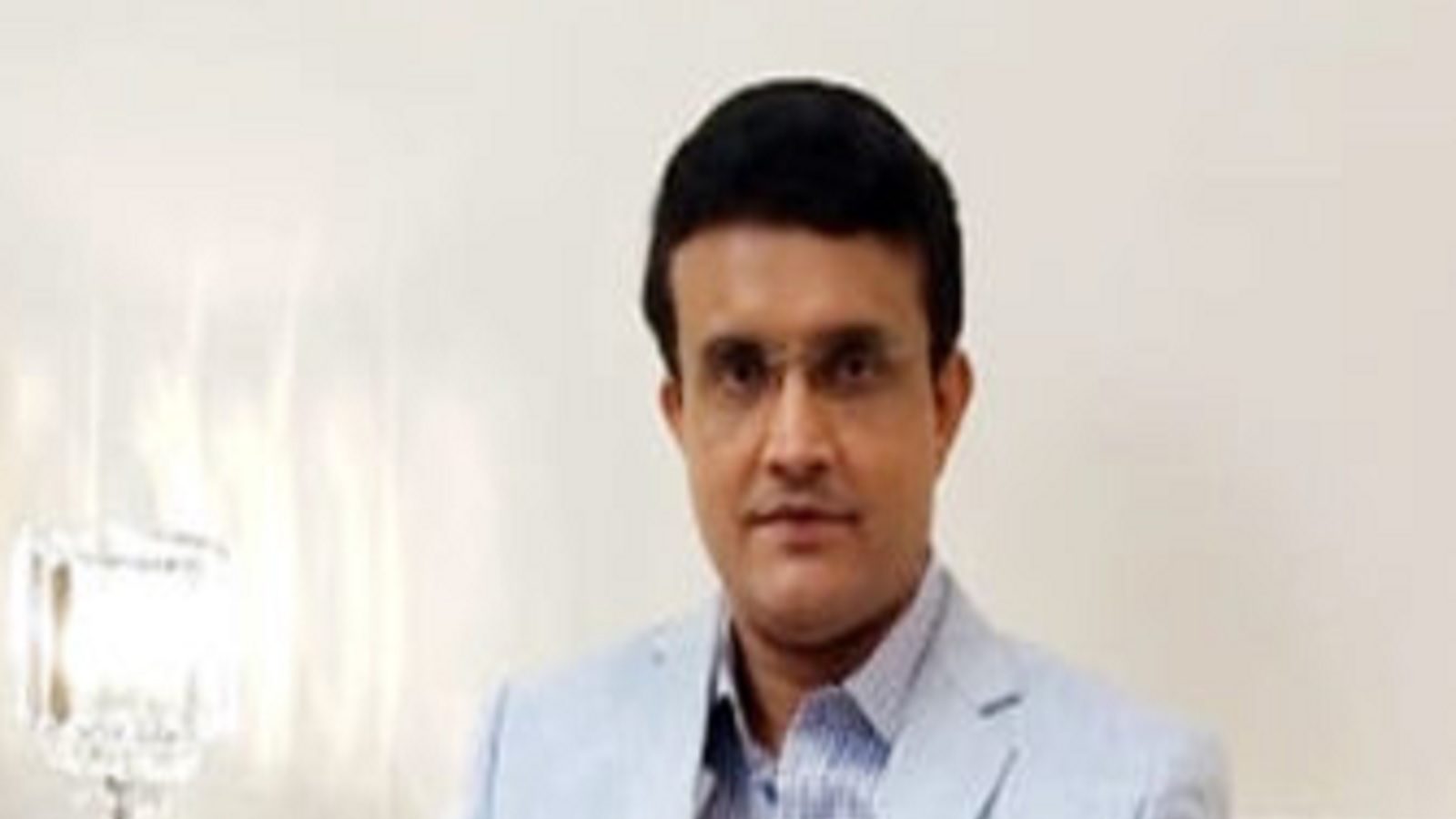 The release date for the biopic is still not out. The film will be produced by Love Films and can be directed by Luv Ranjan. Before Ganguly, many athletes like Mahendra Singh Dhoni, Sachin Tendulkar, Babita Phogat, Milkha Singh and Saina Nehwal have made biopics. Sourav Ganguly is now the next biopic among sports personalities. However, who will play Sourav Ganguly in the film. This is yet to be revealed, but ganguly in the interview described Ranbir Kapoor (Ranbir Kapoor) as a hot choice to play his character.
Sourav Ganguly tweeted, "Cricket has been my life. It gave me the confidence and ability to move forward with my head raised. A journey to be brought to life. Thrilled that Love Films will produce a biopic on my journey and bring it to life on the big screen." While Luv Ranjan said that it is an honour to have a grandfather in the Love Films family! Thank you for making us part of your life and sharing it with the world.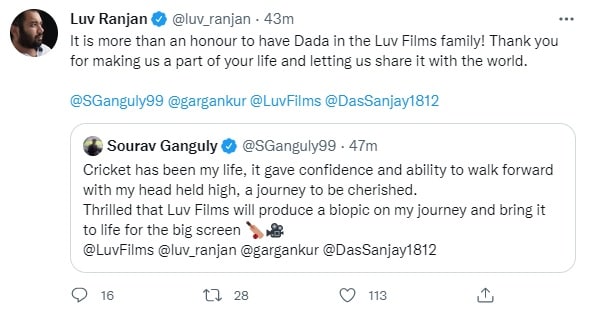 Mentions that Sourav Ganguly played 113 Tests and scored 7,212 runs for India. He scored 11,363 runs in 311 ODIs. He was one of the most successful captains for India, taking the team to greater heights in the 2003 ODI World Cup final and in Test cricket.
IPL T20 world Cup Sourav Ganguly biopic announced to be produced by Luv films